BEAUTIFUL
WEBSITE
DESIGN
Our modern and creative website designs are the most beautiful way to present your business online.
Website for
all devices
Responsive Web Design
We are a full-service web development company in Toronto that creates beautiful, modern and google optimized websites.
Digitalpha Media is one of the best web design company in Toronto that specializes in website design, web development, graphic design, and SEO. We help businesses by creating a highly converting, and responsive website that increases their traffic, leads, and conversions. We make sure that all the websites we develop are 100% Google friendly, and it is visible in Google search.
Custom Website Design Toronto PROJECTS
Professional WordPress website designs built by the best website developers in Toronto
We design websites that help your business start ranking in Google.
Your website is like a digital brochure or more like a salesperson, which you can use if it is optimized correctly. With Google's mobile-first indexing update, We develop all websites using WordPress that is ready for mobile and tablet devices. With the majority of visitors searching on a mobile device, your website needs to be responsive and loads fast to all devices.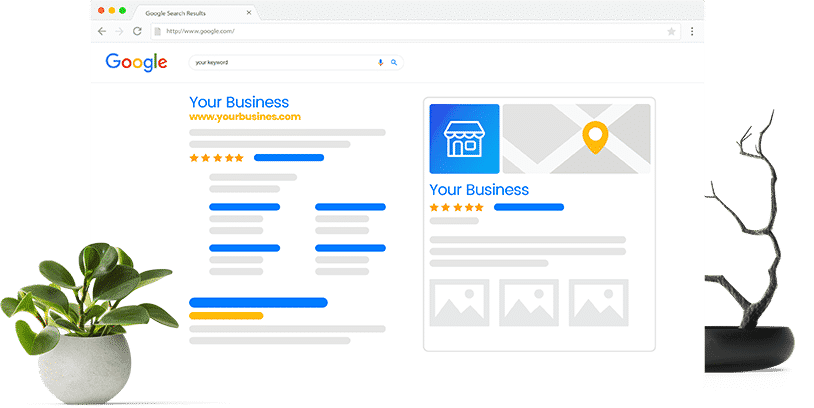 1 -month website maintenance
Once your website is published, you will have a Free 1-month website maintenance plan.
Unlimited pages & revisions
Request unlimited changes in the content/design until you are happy and satisfied with your new website. We are the only web design company in Toronto that offers this feature!
Affordable & transparent pricing
As one of the best web design companies in Toronto, we tailored our service to fit the budget of most small businesses and startups.
SEO - Google friendly website
Basic On-Page SEO will make your website get indexed start ranking in the Google search, and it will also pave the way for a more
advanced SEO campaign.
Mobile responsive web design
With more visitors searching on a mobile device. All websites that we develop are ready for all screen sizes like desktop, laptop, tablet, and mobile devices.
Lightning fast website design
We have 1-3 seconds guaranteed page speed. Speed matters. It affects your user experience, and it affects website search ranking. It affects your sales and conversions.
Secure web development (SSL)
Have you ever visited a website that says "site is not secure"? Installing SSL on your website will build trust to your visitors when they see the padlock beside your domain.
Unlimited basic icon designs
We will design universal basic pixel-perfect vector icons that we can use in your website pages with no extra charge. Custom icons will help your visitor understand your content better by having a custom icon that reflects the description of the title.
Website hosting & domain set-up
Built with WordPress
WordPress
is the best CMS available today, and it powers over 80 million websites. We always build all websites from scratch. We design & develop custom WordPress websites.
WEB DESIGN COMPANY TORONTO
Digitalpha Media is a web agency in Toronto that offers modern and affordable web design, graphic design and SEO services in Toronto.
As a small business ourselves, we know from our survey that the majority of web design companies throughout Toronto and GTA charges a minimum of $5000 for just a basic 5-page "template" website. We understand that it's not likely for small businesses & startups like you to spend that much on a website, especially when built using WordPress. Therefore Digitalpha Media created a solution tailored to help like someone like you avoid the challenges and cost of running or starting a business. Our WordPress web design & web development service only cost $1999, which already includes everything that most businesses require.
#1 AFFORDABLE WEB DESIGN AGENCY TORONTO
Affordable website,
unbelievable value.
WordPress Web Design & Development
most widely-used CMS that powers over 80 million websites
If you've decided on WordPress, that sounds like the best solution for your business. Unfortunately, it doesn't mean you can simply choose a theme, activate a switch, and you're done. The reality is, There's a lot of work that goes into a professional and successful WordPress website. That's where the Digitalpha Media team comes in. With your website being one of the most important marketing assets that your business has, it makes no sense to slap something together like buying and using a theme or hire unprofessional designers and developers. 
As a small business like us, we understand that you don't have thousands of dollars to spend on a website for your business. The good news is that we created an affordable solution for all small businesses and startups and the quality of work is 10x better compared to larger web design & development companies in Toronto & Worldwide. Digitalpha Media design & develop professional, custom and responsive WordPress websites that are very affordable for small businesses and startups.
*Plus $1000 for an eCommerce store website
See what our clients think of our Toronto web design services.
Looking for a website designer in Toronto that will help you rank in google search and dominate your competition?
Book a free consultation with the best website design company in Toronto.
As a Toronto web design company that helps business and startups, We will do all the hard work for you from branding, web design & development, domain & hosting setup, website maintenance, SEO, and more. Book a FREE website design consultation today!
Do you need a quick response?
Call us 24/7: (647) 803-0655